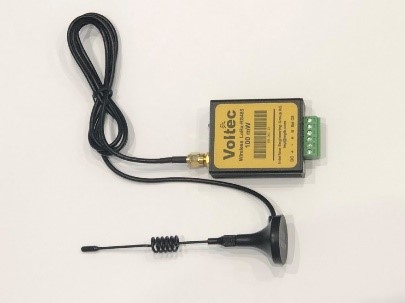 SAMIO FF - LoRa
IEG developed a reliable IoT modules based on LoRa Mesh that uses the ISM bands which are internationally license-free & cost free.
VOLTEC wireless LoRa Pro modules are new series of upgraded networking wireless communication modules based on Semtech's SX127X chip and uses advanced LoRaTM spread spectrum modulation frequency hopping technology to achieve high sensitivity. The high penetrating power and long range communication distance are far superior to any other techniques, and have stronger anti-interference.
The "Mesh" modules can communicate to the gateway directly or indirectly using other nearby equipment as routers; data may jump over other modules to reach the gateway, with hand shaking to ensure data delivery; as a result, the network coverage reaches 100% with no blind zones.
VOLTEC modules are designed for high scalability allowing for a network with one gateway to hold up to 16,750,000 equipment. Using AES128 encryption, data security is assured to mitigate risk.
Based on the Mesh advanced features, DSO can adopt a multi-channel technique to avoid interference. DSO will reserve to each "Sub-Net" a separate channel to communicate with its gateway and transmit data to main server either through GSM or Ethernet connection. Nearby or adjacent "Sub-Nets" will have different channels.
LoRa modulation, 40 channels

Transmission distance in open area up to 15Km

433/470/868MHz (customizable)

AES128 Data Encryption

STAR- MESH working mode

RS485 interface

Push-Pull of data, 1 DI

Sensitivity: -139 dBm

Output power: 20mW, 50mW, 100mW, 1W, 5W

Working Voltage: 9 - 30 V DC

Working Temperature: -40 to +85˚C
AMI for electricity, water & gas

Remote control

Industrial Data Collection

Home Automation & telemetry

Access control system

Energy management

Demand side management

Substation monitoring

MV & LV Network monitoring

Power Quality monitoring

Air Quality monitoring